Our customers are the heart and soul of Suncrest bank. These are just a few of their stories about their experience banking with Suncrest. We are honored by their kind words and support of their community bank.
Jimmy Clark, Director of Operations
Quesadilla Gorilla, Visalia, CA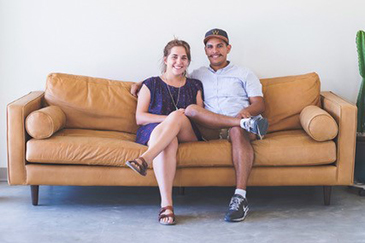 "Suncrest made our experience quick and easy. We had applied through a few other banks, but Suncrest by far made us feel like a top priority. The fast availability of the funds meant that we were able to not skip a beat and keep our employees paid. We are grateful for them because they have the resources of a big banks, with the customers first aspect of a small one. They definitely gained customers for life!"
---
Glen Teter, CEO & Founder
Teter Architects & Engineers, Fresno, CA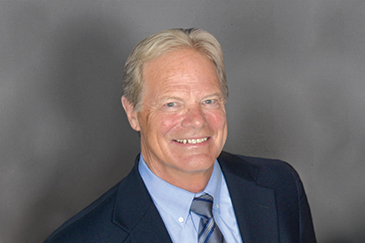 "At TETER, we appreciate Suncrest Bank's excellent customer service in helping us take advantage of the PPP Loan program before the funding was exhausted. Our firm's ability to weather these current challenging circumstances will be significantly enhanced as the result of their tenacity and commitment to assist us. TETER looks forward to a long lasting continuation of our relationship."
---
Kurt Zumwalt, CEO
Zumwalt Construction, Fresno, CA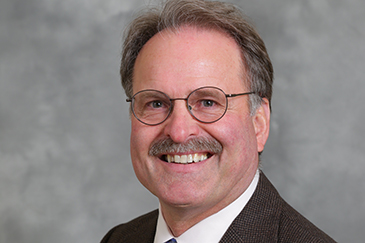 "I will tell you that we were very grateful for the team at Suncrest. They worked through the weekend and all hours to ensure we and other local companies like us received the benefit and funds we needed from the PPP loan in such a short timeframe. It was really a smooth process for us because the team at Suncrest really rose to the occasion and took care of us."
---
Carol & Duane Hilty
Cellu-Con Inc., Strathmore, CA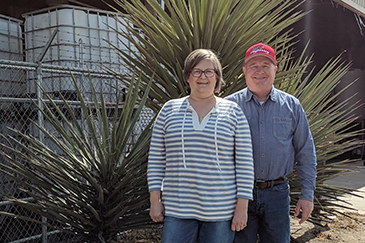 "Suncrest Bank takes a personal approach in wanting to understand how your business operates. At the same time, our banker helped us in areas we were unfamiliar with. Becoming knowledgeable about our unique business, putting together a complex multi-level package and meeting around our schedule after-hours are reasons I strongly recommend Suncrest Bank."
---
Mary Kimball, Director
Center for Land-Based Learning, Winters, CA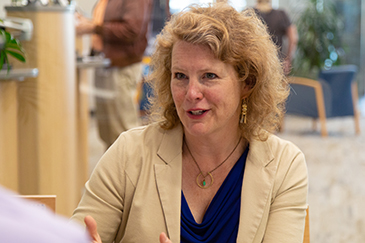 "I consider Suncrest Bank a true partner in my organization's success – from lending advice to community – they are reliable and integral to our growth."
---
JR Shannon
4th Generation Farmer & Developer, Porterville, CA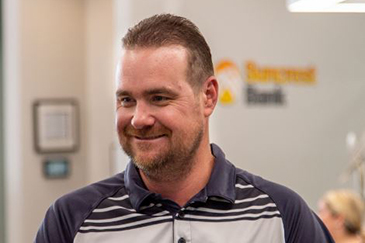 "Suncrest is a totally community-driven bank. They care and give back to my community. The people here are what make the bank. They're friendly. They greet you. They remember you."
---
Sam Sciacca
Investor and Real Estate Broker, Visalia, CA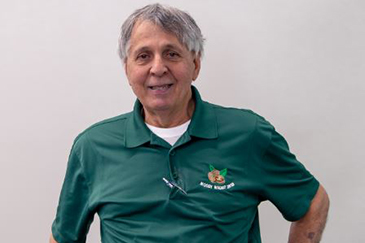 "At Suncrest Bank, you are not just a number. Your reputation and longevity in the community count for something. I'm also a shareholder in the Suncrest Bank because they have proven to me that they are successful, and I like to be a part of that success."
---
Debra S. Oto-Kent, Founder and Executive Director
Health Education Council, West Sacramento, CA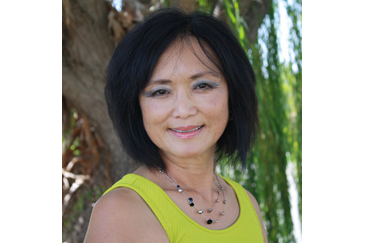 "Building stronger, healthier communities is why we work so hard every day. The Suncrest Bank has been a wonderful resource for our organization because we know they share that vision. In addition to delivering the products and services that help our organization succeed financially, the staff genuinely cares about our success in achieving our mission."
---
Ron Quinn
Ron B. Quinn & Company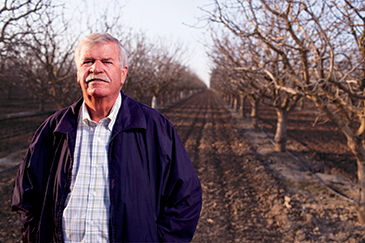 "The Suncrest Bank staff is wonderful. They have local expertise in agriculture and banking which the major banks can't offer — and they're friendly. It's a great bank to work with."
---
Garrett Day, Gary Day and Belinda Day
DAYCO Construction, Inc.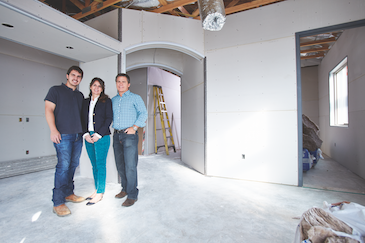 "DAYCO Construction is a general contracting firm with a truly local perspective. Born and raised in a small town, President and Founder, Gary Day, knows the importance of building confidence and trust in a business relationship. That's why he chose a local bank, namely Suncrest. "We feel they share our philosophy," says Gary. "It's all about paying attention to customers' needs. Suncrest Bank is a 'yes bank."
---
Cindy and Mike Armstrong
Owners, Armstrong Olives – Porterville, CA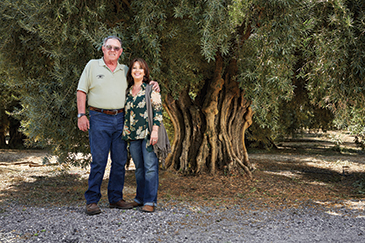 There's an independent streak about Cindy and Mike Armstrong. Rather than just growing their olives, they decided to process them too and now Armstrong Olives supplies gourmet stuffed olives to national retailers across the country. Where do independent minded folks bank? "Suncrest Bank in Porterville," says Cindy, "We saw the bank was owned and managed by local business people. We figured, good people, good bank."
---
Kim and Rande Payne
Co-Owners, Valhalla Restaurant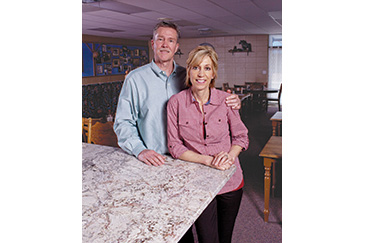 "We went with Suncrest Bank for the SBA loan, but eventually moved all our accounts from a larger Bank. It's warm and friendly at Suncrest Bank, and staff members know us. We no longer feel like a number!"
---