Our customers are the heart and soul of Suncrest bank. These are just a few of their stories about their experience banking with Suncrest. We are honored by their kind words and support of their community bank.
Victor Mendes, Owner
Mendes Calf Ranch, Tipton, CA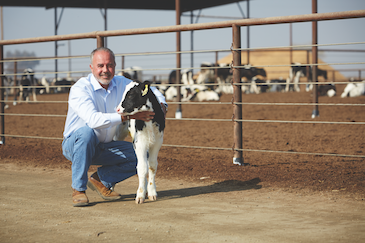 Victor Mendes considers himself a lucky guy. After emigrating from Brazil, he started a business doing what he is truly passionate about: raising and nurturing dairy calves for their first 100 days of life. Victor also feels fortunate to have a relationship with a local bank that is truly passionate about what they do. "I know some of the Suncrest Board Members personally," says Victor. "I regard them as more than just bankers, they are 'true people.'" Kind of like Victor himself.
---
Garrett Day, Gary Day and Belinda Day
DAYCO Construction, Inc.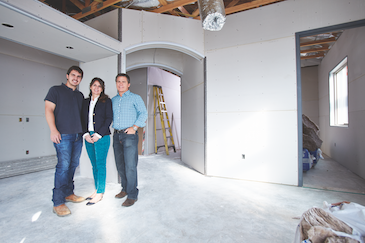 "DAYCO Construction is a general contracting firm with a truly local perspective. Born and raised in a small town, President and Founder, Gary Day, knows the importance of building confidence and trust in a business relationship. That's why he chose a local bank, namely Suncrest. "We feel they share our philosophy," says Gary. "It's all about paying attention to customers' needs. Suncrest Bank is a 'yes bank."
---
Cindy and Mike Armstrong
Owners, Armstrong Olives – Porterville, CA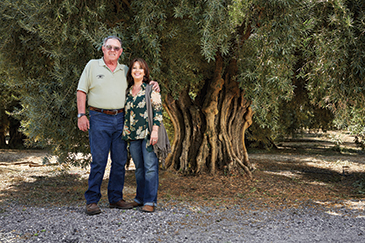 There's an independent streak about Cindy and Mike Armstrong. Rather than just growing their olives, they decided to process them too and now Armstrong Olives supplies gourmet stuffed olives to national retailers across the country. Where do independent minded folks bank? "Suncrest Bank in Porterville," says Cindy, "We saw the bank was owned and managed by local business people. We figured, good people, good bank."
---
Tom Gaebe, MBT, CPA
Senior Partner, Vollmer, Daniel, Gaebe and Grove, CPAs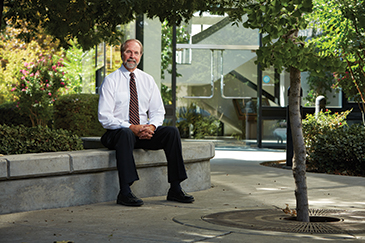 Celebrating their 50th anniversary, the accounting firm of Vollmer, Daniel, Gaebe & Grove, LLP is a vital asset to the Visalia community. While the firm serves multinational companies, there's a strong focus on local clients, many of whom are small, multigenerational family businesses with deep roots in the community. The firm's choice of banks? "Suncrest," says Tom Gaebe. "After 50 years in the accounting business, we know a good bank when we see one."
---
Jan and Charlie Crissman
Owners, Porterville Collision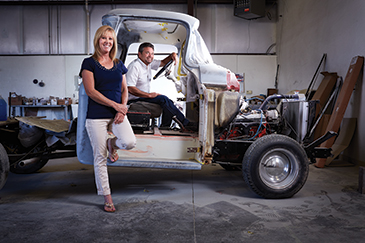 Before opening Porterville Collision, Jan and Charlie Crissman worked together for many years at the same local body shop.They had often talked about striking out on their own, and when an opportunity arose to buy the shop, they needed a bank that really understood their needs and the local market. Suncrest worked with them every step of the way to secure the SBA loan they needed, and now the Crissman's feel they have a partner they can trust. "I love going into Suncrest Bank," says Jan. "Everyone knows me by name!"
---
Randy Wasnick, David DeGroot, Matthew Ainley and Craig Hartman
4Creeks, Visalia, CA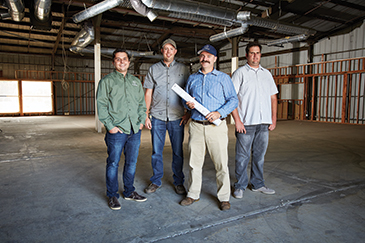 Before forming 4Creeks, a full service engineering company, the company's principals learned the ropes in a top 500 engineering firm, but never forgot their Visalia roots. Today 4Creeks is 19-people strong, taking a team approach to local projects with smart, innovative, sustainable solutions. When their big bank lacked the local knowledge to meet their needs 4Creeks moved to Suncrest. "They know the community," says principal David DeGroot. "Responsive, friendly, you just can't beat local."
---
Kim and Rande Payne
Co-Owners, Valhalla Restaurant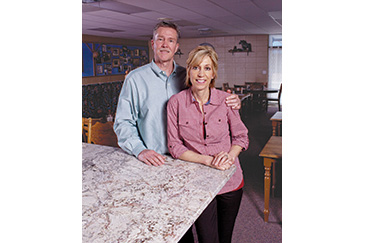 "We went with Suncrest Bank for the SBA loan, but eventually moved all our accounts from a larger Bank. It's warm and friendly at Suncrest Bank, and staff members know us. We no longer feel like a number!"
---
Ron Quinn
Ron B. Quinn & Company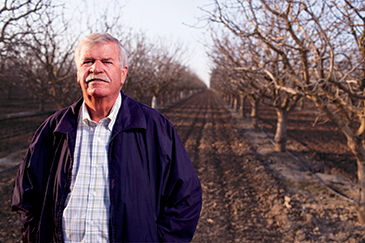 "The Suncrest Bank staff is wonderful. They have local expertise in agriculture and banking which the major banks can't offer — and they're friendly. It's a great bank to work with."
---